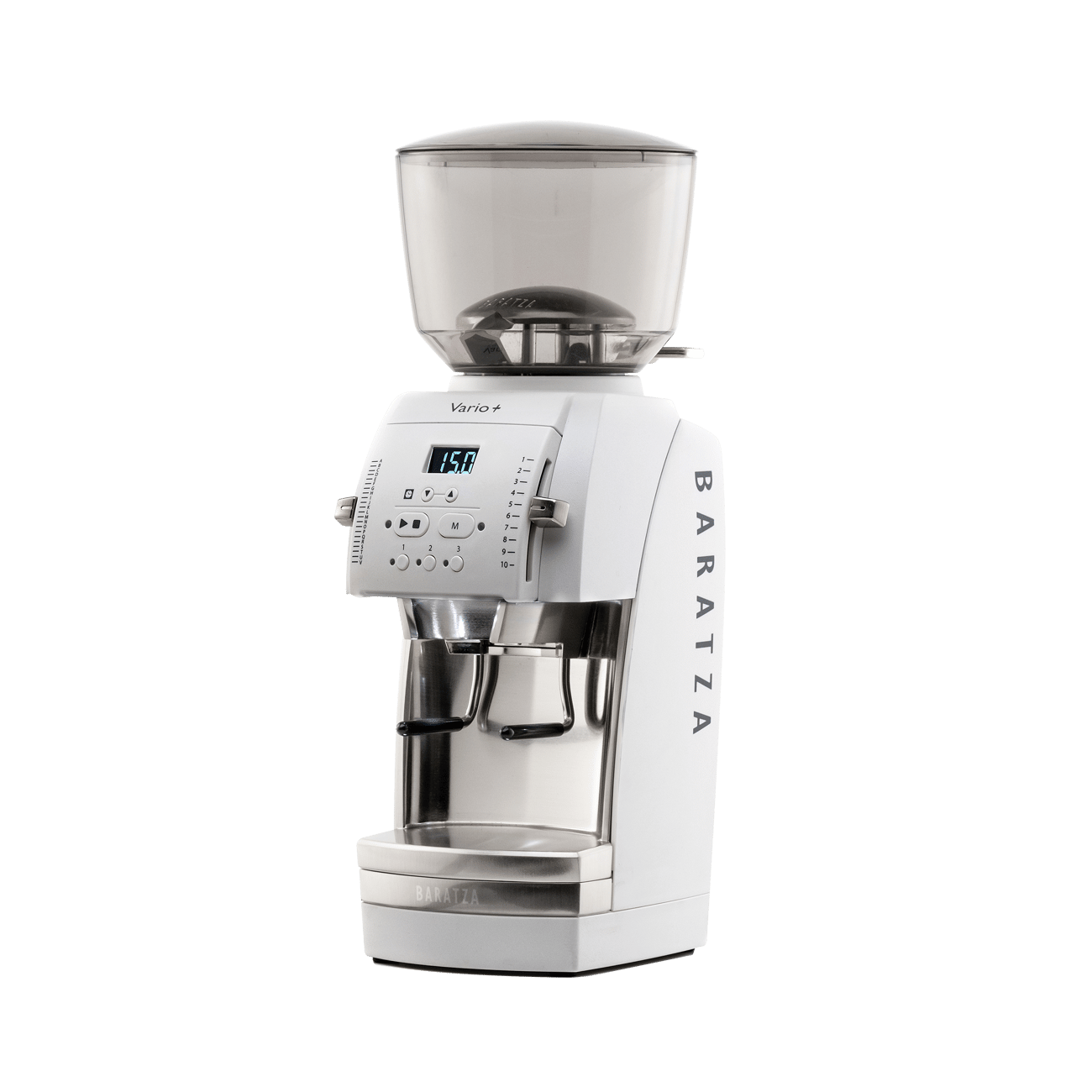 $529.95
The Vario™+ brings flat burr grinding to your kitchen for cafe-quality coffee in a compact package. Set and save up to three timer presets for convenient hands-free dosing into the included portafilter holder.
Color: White
Model: ZCG888WHT1BUC1A
Thoughtful Additions
Calibrate it to your liking--it's fine, of coarse!

This grinder comes pre-calibrated at the factory. We include a calibration tool in case you want to customize your grinder's range for your unique way of brewing!

Easily swap coffees

The included shut-off hopper makes it easy to switch between different coffees without having to tip the entire grinder over.

Included Portaholder

Grind hands-free into your portafilter with this cast-metal accessory.

Included burr removal tool

Swap burrs, clean the grounds bin, or just look under the hood if you're curious with this included accessory.

We're with you

Our world-class customer care specialists are an email or phone call away to answer grinder questions (or nerd out about coffee varietals) with you.