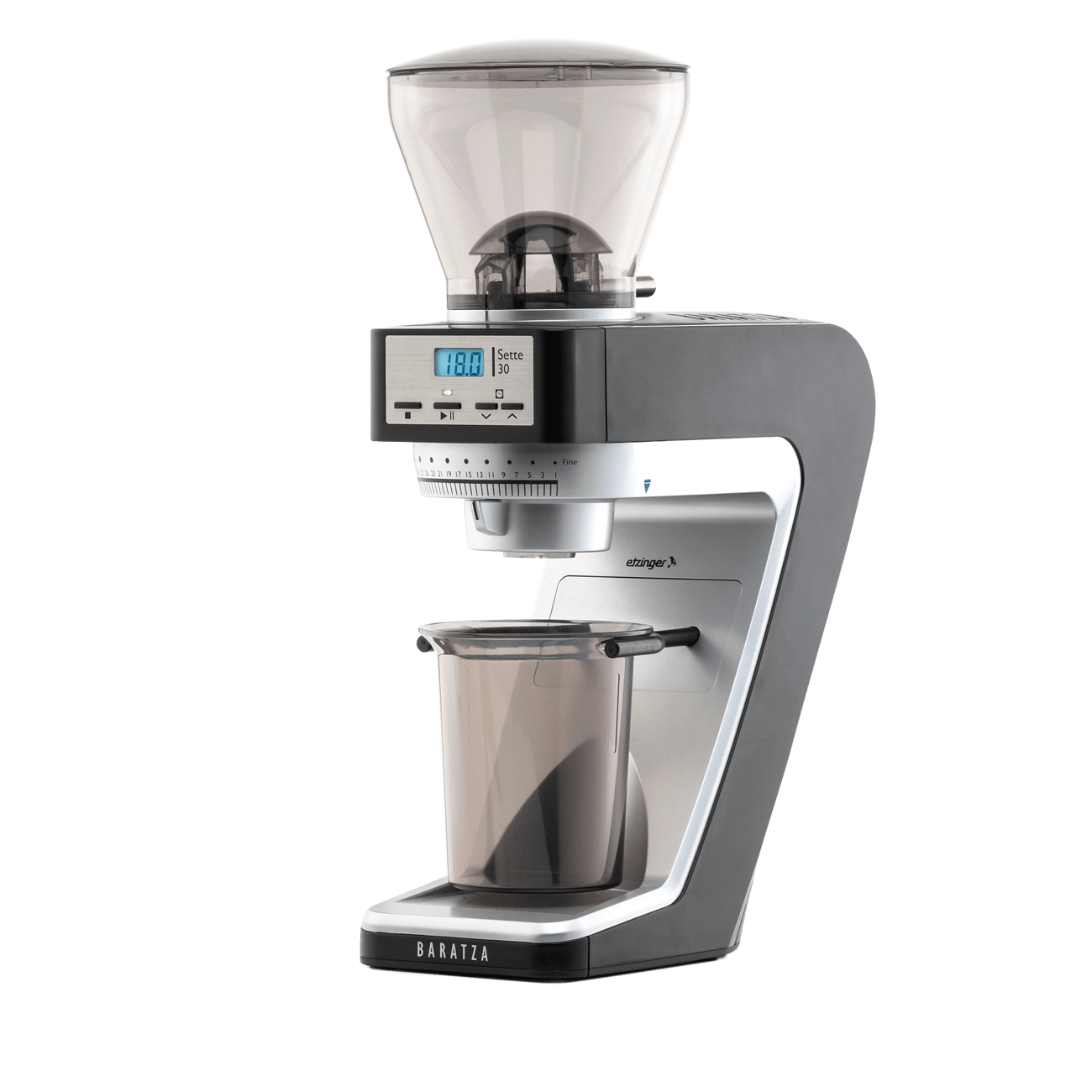 $299.95
The Sette™ 30 is for coffee lovers looking to unlock the next level of espresso quality. With fast, low-retention grinding, you've got the tools you need to make the most of your espresso machine.
Thoughtful Additions
Compact Form Factor

Slide the Sette™ 30 next to any espresso machine without taking up the entire counter.

Removable adjustment ring

The Sette™ 30's removable adjustment ring makes it easy to clean your grinder or customize your grind range with the included shims.

Simple Adjustment

With a turn of the adjustment ring, grind anything from espresso to single-cup pour overs!

Easily swap coffees

The included shut-off hopper makes it easy to switch between different coffees without having to tip the entire grinder over.

Grind Your Way

Change the position of the Sette™'s arms to accept the included grounds bin, most popular portafilter sizes, or the new dosing cup available in the Accessories shop!
Specifications
100-120VAC 50/60Hz, 200W 2.6A
1 Year Manufacturer Warranty
Show More