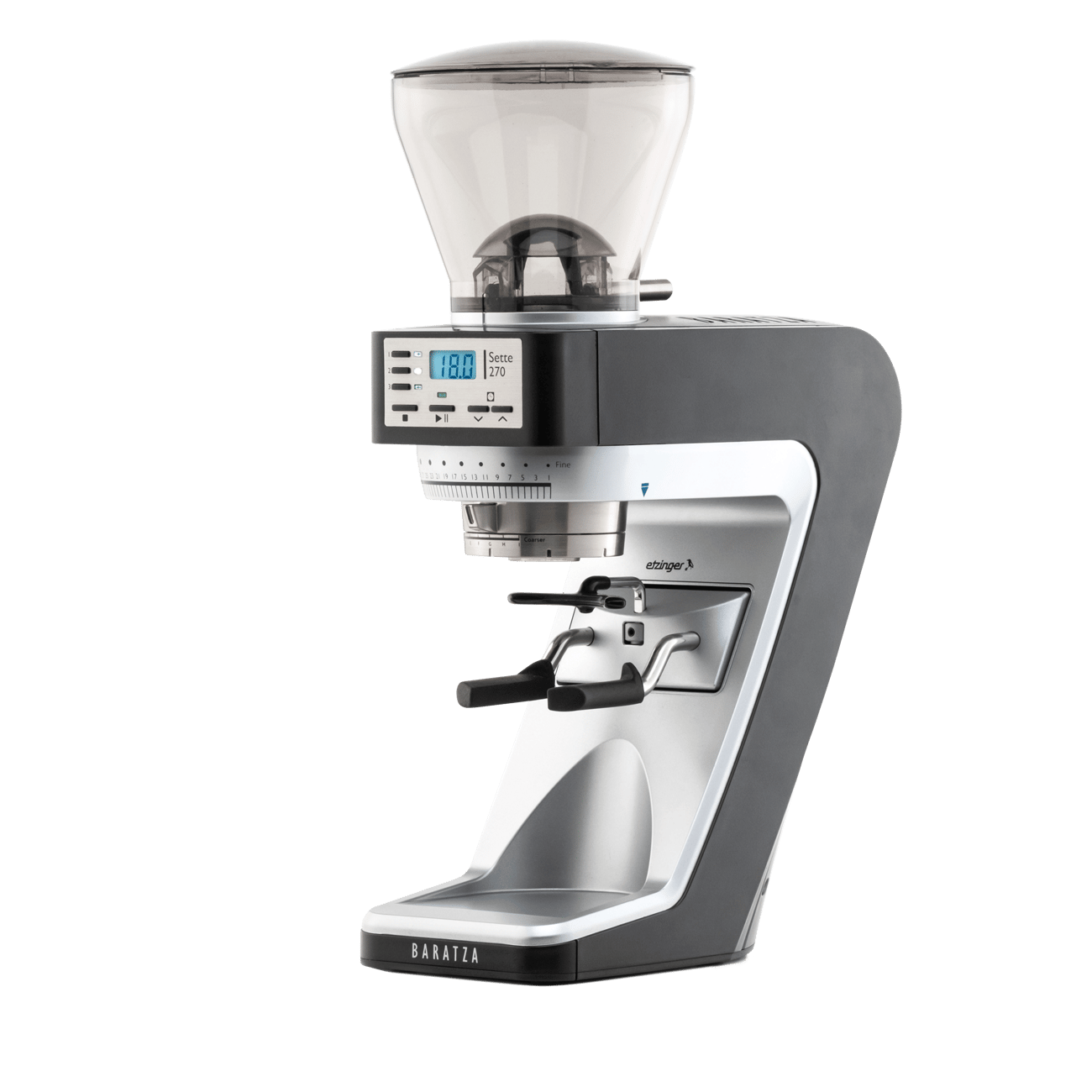 $399.95
Espresso, simplified. Enjoy hands-free, time-based dosing with the Sette™ 270. Find the perfect grind setting with macro adjustments that can be fine-tuned with the stepless micro adjustment ring.
Thoughtful Additions
Perfect Your Espresso Extractions

Every macro setting is subdivided by precision micro adjustments for 270 pinpoint grind sizes.

Removable adjustment ring

The Sette™ 270's removable adjustment ring makes it easy to clean your grinder or customize your grind range with the included shims.

Simple Adjustment

With a turn of the adjustment ring, grind anything from espresso to single-cup pour overs!

Easily swap coffees

The included shut-off hopper makes it easy to switch between different coffees without having to tip the entire grinder over.

Grind Your Way

Change the position of the Sette™'s arms to accept the included grounds bin, most popular portafilter sizes, or the new dosing cup available in the Accessories shop!
Specifications
100-120VAC 50/60Hz, 200W 2.6A
1 Year Manufacturer Warranty
Show More