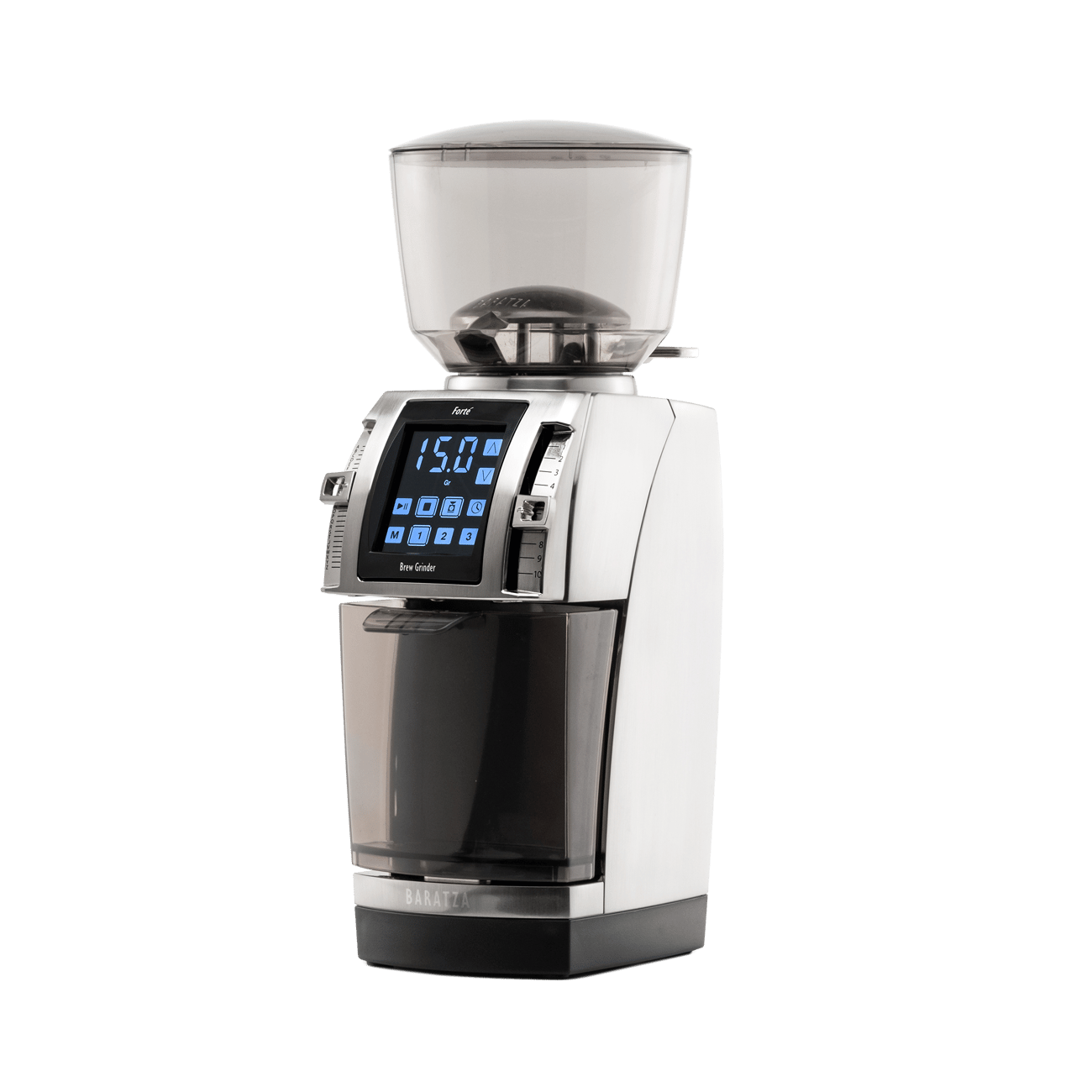 $899.95
The Forté™ BG comes equipped with 54mm steel flat burrs to produce high-clarity brews worthy of the world-class coffee you're about to grind.
Thoughtful Additions
Calibrate it to your liking--it's fine, of coarse!

This grinder comes pre-calibrated at the factory. We include a calibration tool in case you want to customize your grinder's range for your unique way of brewing!

Easily swap coffees

The included shut-off hopper makes it easy to switch between different coffees without having to tip the entire grinder over.

Sturdy build

The sturdy case makes grinding quieter and delivers years of fresh, precision-ground coffee.

Included burr removal tool

Swap burrs, clean the grounds bin, or just look under the hood if you're curious with this included accessory.

We're with you

Our world-class customer care specialists are an email or phone call away to answer grinder questions (or nerd out about coffee varietals) with you.
Specifications
100-120VAC 50/60Hz, 130W Class I
1 Year Manufacturer Warranty
Show More