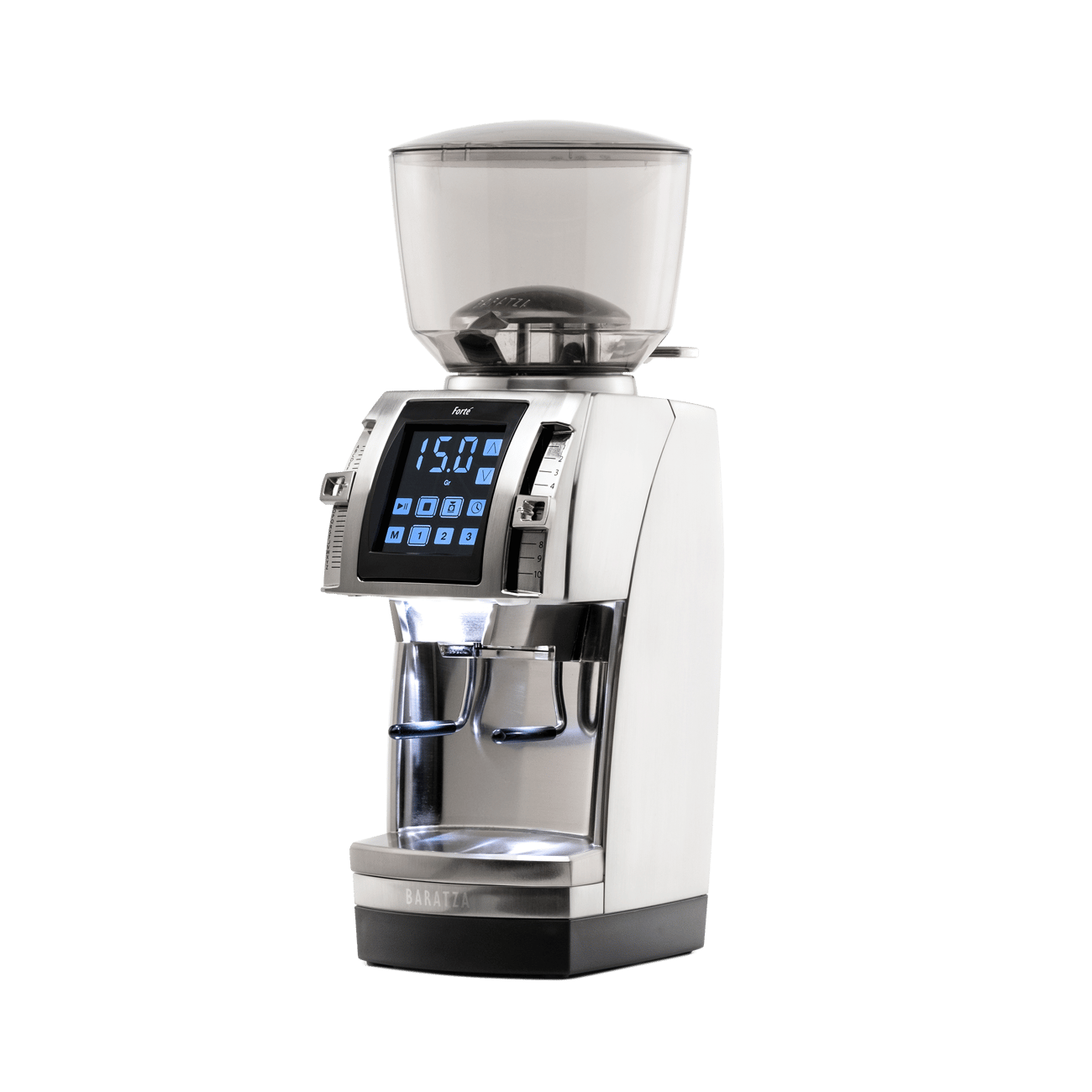 $849.95
The Forté™ AP is built for anything you can throw at it. The large ceramic flat burrs are famous for its rich, chocolatey flavor profile.
Thoughtful Additions
Calibrate it to your liking--it's fine, of coarse!

This grinder comes pre-calibrated at the factory. We include a calibration tool in case you want to customize your grinder's range for your unique way of brewing!

Easily swap coffees

The included shut-off hopper makes it easy to switch between different coffees without having to tip the entire grinder over.

Included Portaholder

Grind hands-free into your portafilter with this cast-metal accessory.

Included burr removal tool

Swap burrs, clean the grounds bin, or just look under the hood if you're curious with this included accessory.

We're with you

Our world-class customer care specialists are an email or phone call away to answer grinder questions (or nerd out about coffee varietals) with you.
Specifications
100-120VAC 50/60Hz, 130W Class I
1 Year Manufacturer Warranty
Show More