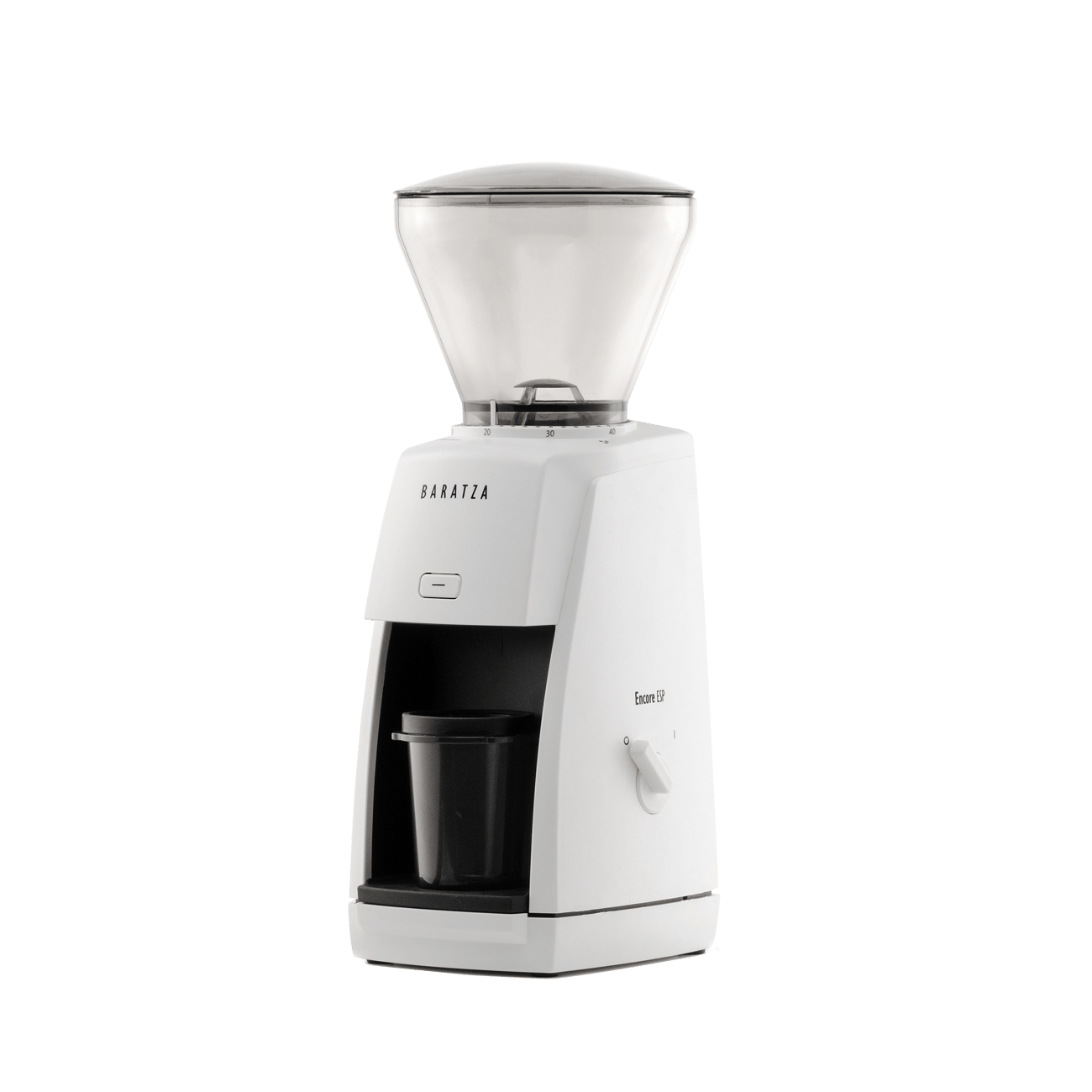 $199.95
Optimized for precision, the Encore™ ESP delivers the grind resolution you need to brew creamy, syrupy shots of espresso. With simple turn-of-the hopper adjustments and the included dosing cup, the Encore™ ESP simplifies your espresso workflow.
Color: White
Model: ZCG495WHT1AUC1A
Thoughtful Additions
Quick-Release Burr System

Cleaning and maintenance is easier than ever with the quick-release burr.

Dosing Cup included

Get the grounds straight into your portafilter with less mess with the 54mm portafilter. Includes 58mm adapter!

Make it yours

Add or remove shims to move the location of the high-resolution grind range. Remove shims for coarser grinds, add them for a finer range

Compatible with the Single Dose Hopper

Optimize your grinder for a single-dosing workflow with the single dose hopper, available in the Accessories Shop!

We're with you

Our world-class customer care specialists are an email or phone call away to answer grinder questions (or nerd out about coffee varietals) with you.
Specifications
100-120VAC 50/60HZ, 70W 0.8A
1 Year Manufacturer Warranty
Show More